In the early development of aviation, navigation that is used to fly a plane just to see the compass and the mainland by following the natural signs such as rivers,mountains, beaches and others.Alternatively,by following the highway. So for example you fly a plane from Jakarta to Semarang, the natural marks (landmarks) that followed the northern coast of Java island. How to fly like this follow the rules of the so-called VFR (Visual Flight Rules).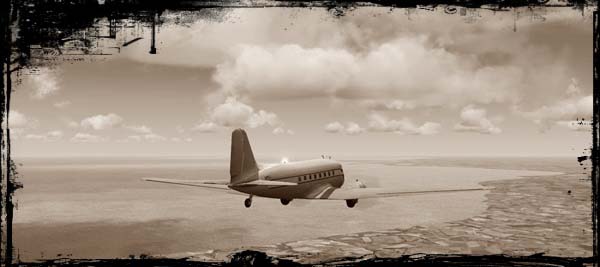 This way has limitations, namely the weather and visibility must be good. Relatively high speed aircraft requires a considerable distance visibility.And the weather such as rain and fog can cause reduced visibility. Weather conditions for VFR flying with the rules is called VMC (Visual Meteorological Condition).
In its development,aviation technology allows pilots to fly the plane without looking out,just follow the guide instrument on board. How to fly like this is called IFR (Instrument Flight Rules). About the IFR will be discussed at the Intrument Rating.
A student pilot or pilot with a license just PPL (Private Pilot License) is only allowed to fly VFR manner.